Before installing this version of Mountains®, make sure that:
1.  You have unplugged any Mountains® USB protection keys (dongles) from your computer.
2.  You are connected to the internet.
3.  You have administrator rights to install.
Once Mountains® has been downloaded, it needs to be installed.
Need to download again? Visit this page.
Note: Before installing a new version of Mountains®, the uninstallation of all previous versions is recommended (you can do this via Add or remove programs in the Windows Settings).
1. Locate the "Mountains-Free-Trial[…].exe" file that was downloaded. In most cases, this will be in your Downloads folder, which will be in C:\Users\YOUR USERNAME \Downloads\

2. Double click this file to begin the installation process.
3. Continue through the installation wizard: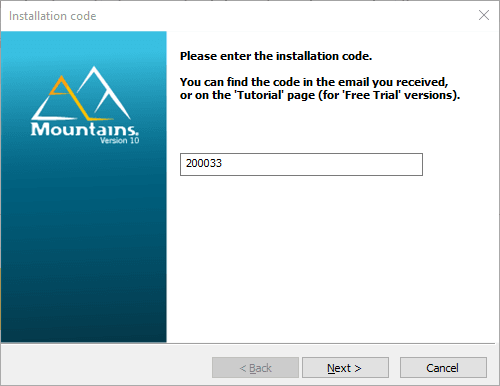 If the installation code does not appear automatically, please enter "300033" and click [Next].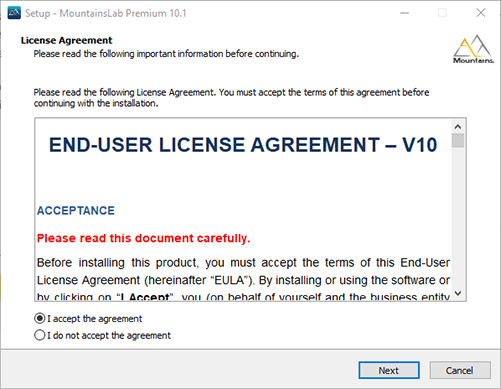 Accept the End User License Agreement (EULA) and click [Next].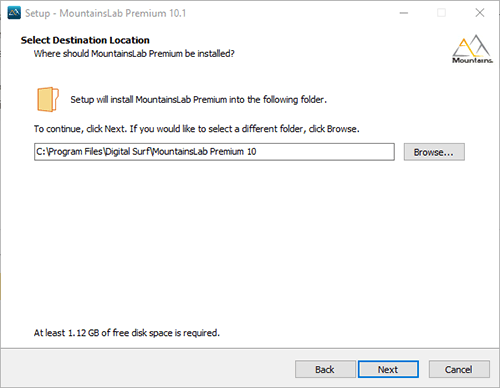 Specify where the installed files will be located. Then click [Next].
If you have previously installed a version of Mountains® on your computer, you may see the following message: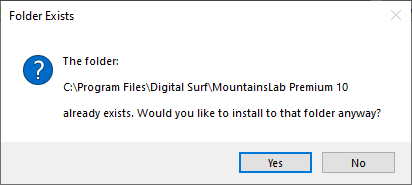 Once again, we do recommend you uninstall all other versions of Mountains® when installing the Free Trial version.
However if you wish to continue, please check you have unplugged your Mountains® USB protection key (dongle) and click [Yes].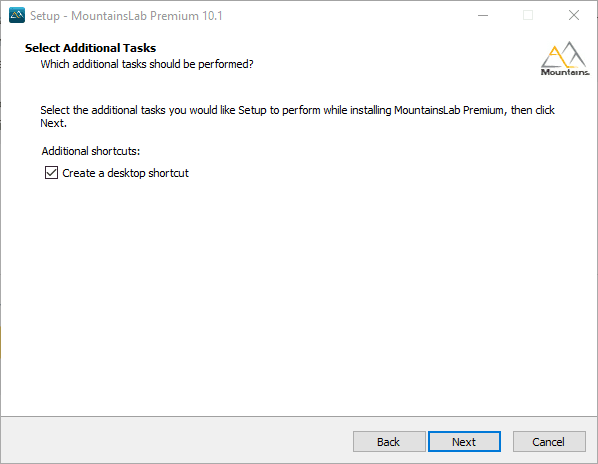 We recommend leaving this box checked. Click [Next].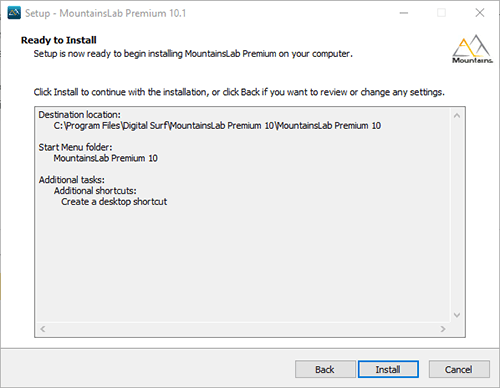 Click [Install].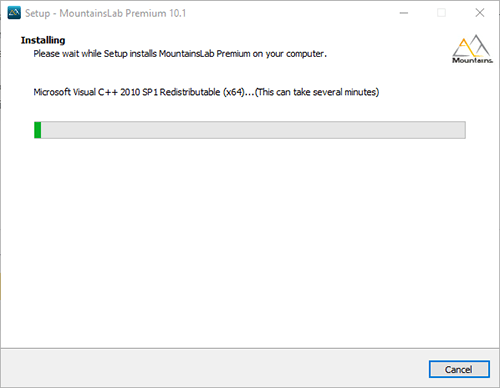 Mountains® installation begins. This process can take several minutes.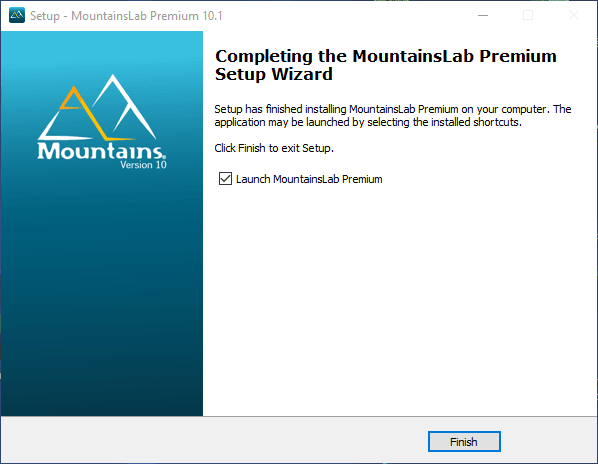 When the installation is done you'll see this message. Click [Finish] to close the installer.
Mountains® is installed and ready to use. Open it via the desktop shortcut or the Start menu.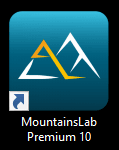 When it opens, you should see the following dialog: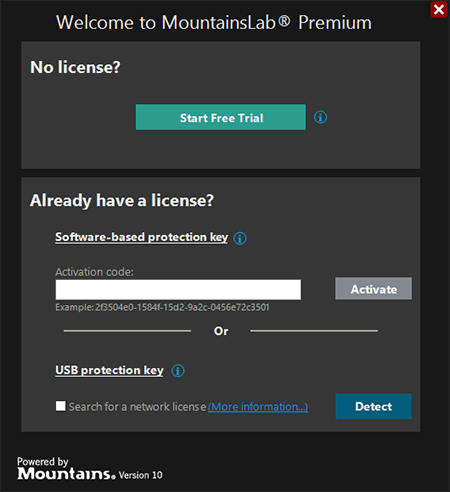 Click [Start Free Trial].
Note: if you don't have any Internet connection, learn more about how to activate a free trial version offline here.
The next time you start the software, the following dialog is displayed, indicating the time left before expiration of your Free Trial period.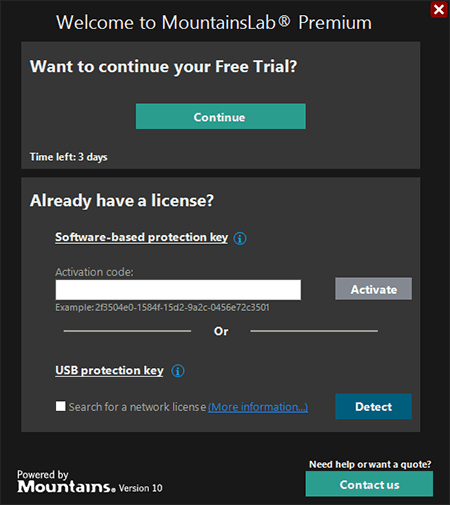 Click [Continue].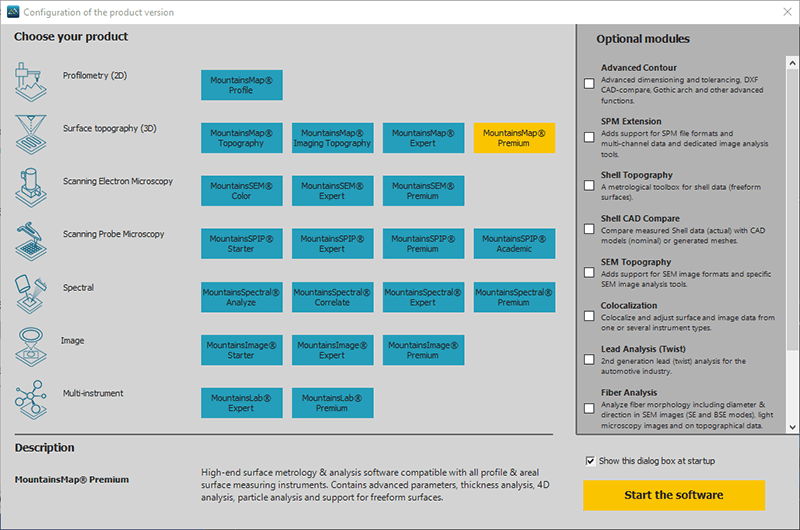 Click [Start the software].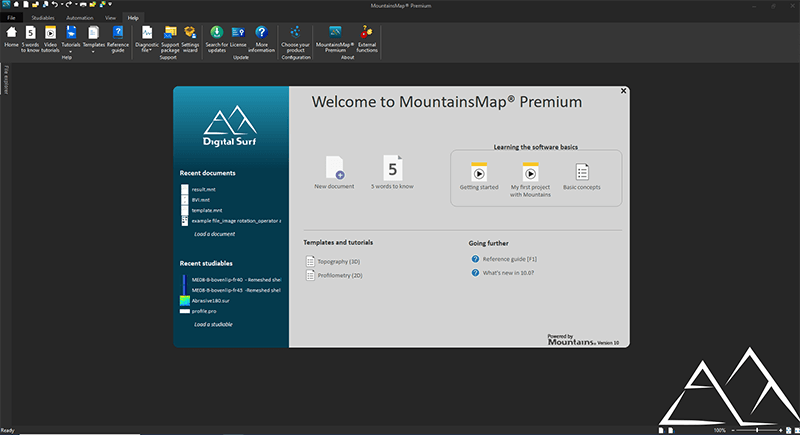 Mountains® software is ready to use.
The program does not start in your language? Visit this page to learn how this can be changed.