Come join our friendly and dynamic team, in an international and a creative environment.
Come work at Digital Surf, the world leader in surface analysis software. Our software, designed in Besançon, is supplied by more than 40 manufacturers of microscopes and instruments around the world.
We are currently looking for the following profiles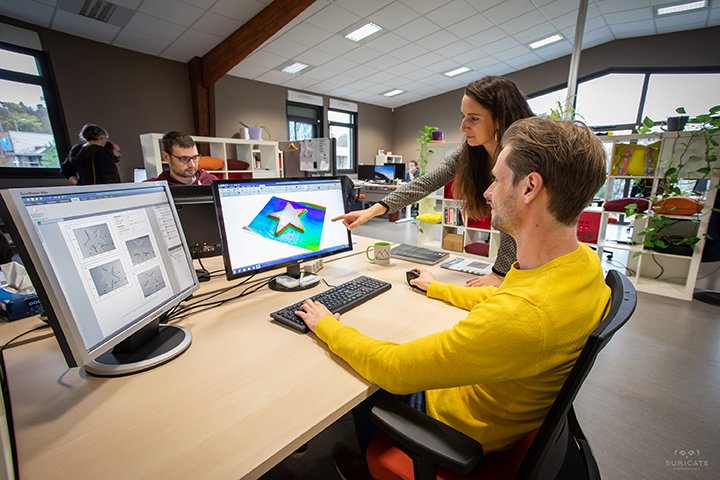 Your Job within our team: Become the company's reference for Scanning Probe Microscopy.
Support and assist with the evolution of our Mountains® surface analysis software for this technology.
Develop skills in SPM technology:

Access training and information about SPM technology, and its new and emerging techniques and analysis applications.
Develop global knowledge about the different SPM players within industrial and academical circles.
Gather deep knowledge on current SPM functions in Mountains®.

Identify the necessary evolutions of our software and prioritize them:

Clearly identify analysis needs of SPM technology users (lexis, uses, needs)
Carry out functional competitive intelligence research
Summarize this information and communicate it within the company
Define the priority of the functions or modifications expected by the SPM market

Manage the evolutions of such implementations:

Define scope of work: collaborate with other team members to precisely define software modifications.
Gather measured data and share internally.
Assist in development and technical writing.
Write presentation documents about different functions supplied with the software.

Ensure the promotion of new Mountains® features for the SPM market

Contribute to writing application notes and marketing articles.
Contribute to the training of the sales department on new features.
Ensure consistency of product offerings.
Support external launch of new features.
Organize trade show presentations, and sometimes visit clients with sales team.
Your skills: You hold a Master's or PHD's degree in a scientific area and have at least 2 years' experience in a technical environment.
French and English required
Synthetic and analytic thinking with good writing skills.
You have good relationship-building and persuasion abilities.
You can anticipate, adapt to change, work autonomously and rigorously.
Some international business trips are expected (Europe, USA, Asia).
Product manager experience in a technical environment and / or metrology or microscopy training are appreciated.
Salary depending on profile.
Find out more about working at Digital Surf (video in French):
Contact